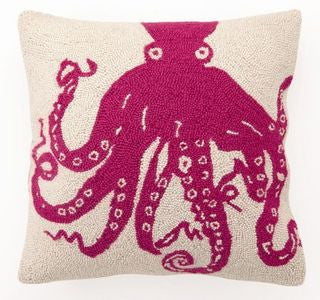 Sagamore Octopus Hook Pillow
$ 29.99
Definitely charming!
A reddish pink octopus with an array of curly tendrils sits on this 18" square beach decor hook pillow.
From the whimsical sealife collection, these coastal decor throw pillows are sturdily constructed to stand up to life at the beach.
Toss a few together to add a light touch to your beach décor.