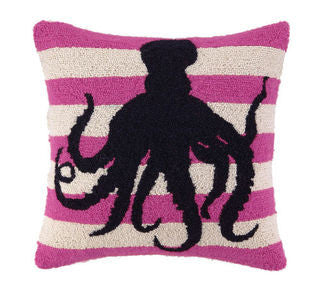 Avila Beach Octopus 18" Hook Pillow
$ 54.99

$ 39.99

This product is unavailable

Looking for some fresh, modern coastal decor throw pillows?

This collection of vibrant background patterns really let these icons from the sea stand out!

Measuring 18" square, this beach decor accent pillow is made of 100% wool and cotton.