READY. SET. SHOP. 10% OFF WITH COUPON CODE BEACH!
LIGHTING EXCLUDED. FREE SHIPPING ON ORDERS OVER $75!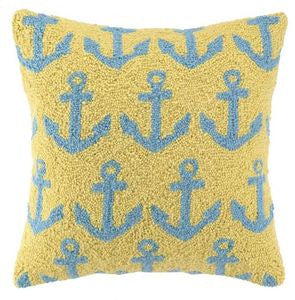 Anchors Hook Pillow
$ 39.99
Coastal cottage colors of yellow and blue highlight this 18" square Anchor Attack beach decor accent pillow.
100% wool and cotton.
Please allow two weeks for delivery if not in stock.