READY. SET. SHOP. 10% OFF WITH COUPON CODE BEACH!
LIGHTING EXCLUDED. FREE SHIPPING ON ORDERS OVER $75!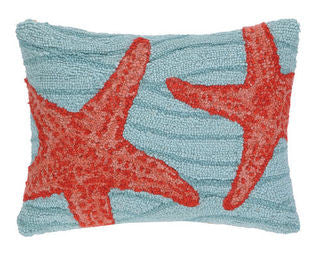 Katama Beach Starfish Hook Pillow
$ 39.99
A collection of five coastal hooked pillows.
Perfectly sized at 12" x 16" in calming shades of blue and melon.
How many can your sofa hold?