READY. SET. SHOP. 10% OFF WITH COUPON CODE BEACH!
LIGHTING EXCLUDED. FREE SHIPPING ON ORDERS OVER $75!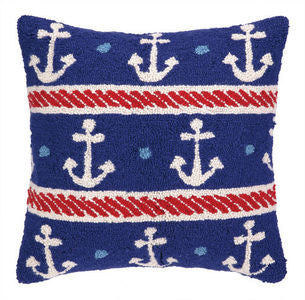 Salt Point Anchors on Blue Hook Pillow
$ 39.99
This product is unavailable
Love an anchor or two by the beach.
This 18" square hook pillow is done in nautical shades of red, white and blue.