READY. SET. SHOP. 10% OFF WITH COUPON CODE BEACH!
LIGHTING EXCLUDED. FREE SHIPPING ON ORDERS OVER $75!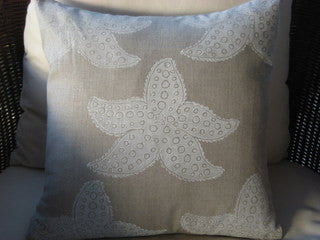 Magens Bay White Seastar Pillow
$ 29.99
Classic, elegant beach decor accent pillows by add a touch of coastal flair to your seaside space.
Animated white sea stars gather together on this beach decor throw pillow with a natural linen background.
Measures 18" square.