READY. SET. SHOP. 10% OFF WITH COUPON CODE BEACH!
LIGHTING EXCLUDED. FREE SHIPPING ON ORDERS OVER $75!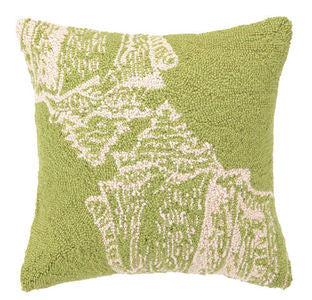 Santa Cruz Green Seashell Hook Pillow
$ 39.99
We love the modern over-sized seahsells on this Green Double Seashell Hook Pillow.
Measuring 18" square and made of 100% wool and cotton, this coastal decor throw pillow will add a touch of the sea to any room.