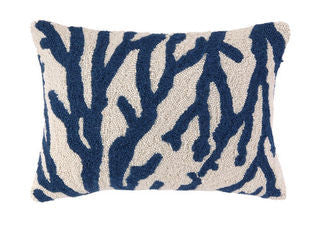 Blue Sea Reef Coral Oblong Pillow
$ 39.99
Looking for a little classic navy and white by the sea?? Look no further, we have the perfect coastal decor accent pillow.
This Blue Sea Reef oblong hook pillow is highlighted with strands of coral.
Measuring 14" x 20", this beach decor throw pillow is made of 100% wool and cotton.