READY. SET. SHOP. 10% OFF WITH COUPON CODE BEACH!
LIGHTING EXCLUDED. FREE SHIPPING ON ORDERS OVER $75!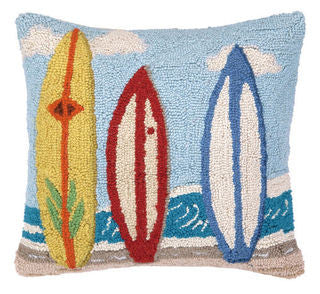 Surf City Surfboard Hook Pillow
$ 39.99
This product is unavailable
Surf's Up! Who's ready?
A coastal decor hook pillow with the beach in the background, featuring three colorful standing surfboards.
Measures 16" square.