READY. SET. SHOP. 10% OFF WITH COUPON CODE BEACH!
LIGHTING EXCLUDED. FREE SHIPPING ON ORDERS OVER $75!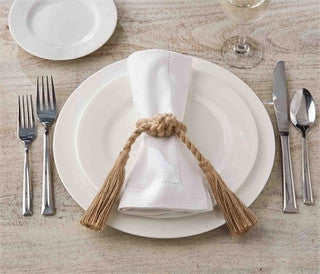 Jute Tassel Napkin Ring Set
$ 18.99
This product is unavailable
Perfect for your seaside table!
These jute napkin rings feature a nautical knot and tassel.
Measures 2 1/2". Tassel measures 5 1/2".
Sold in sets of 4.