READY. SET. SHOP. 10% OFF WITH COUPON CODE BEACH!
LIGHTING EXCLUDED. FREE SHIPPING ON ORDERS OVER $75!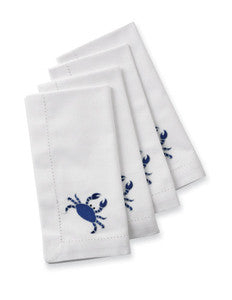 Crab Hemstitched Napkin Set
$ 31.99
This product is unavailable
Crabfest!
A set of cotton/linen hemstitched coastal decor napkins measuring 20" square.
Did we mention an adorable blue embroidered crab on each one?
Set of four (4).