READY. SET. SHOP. 10% OFF WITH COUPON CODE BEACH!
LIGHTING EXCLUDED. FREE SHIPPING ON ORDERS OVER $75!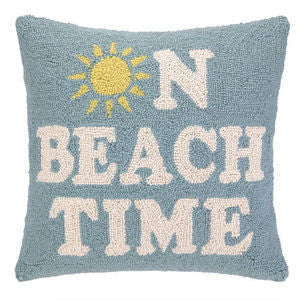 On Beach Time Hook Pillow
$ 39.99
This product is unavailable
On Beach Time. Our favorite kind of time!
18" x 18" coastal decor hook pillow has a blue background, white lettering and a yellow sun.