READY. SET. SHOP. 10% OFF WITH COUPON CODE BEACH!
LIGHTING EXCLUDED. FREE SHIPPING ON ORDERS OVER $75!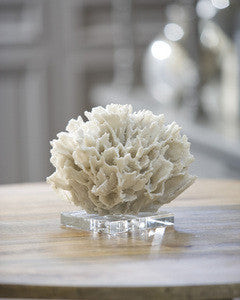 Ribbon Coral Sculpture
$ 72.99
This product is unavailable
Graceful folds of faux white ribbon coral will bring a classic coastal touch to your room.
This 9" x 8 1/2" x 7 1/2" high beach decor accent piece is elegantly perched on a lucite base.