READY. SET. SHOP. 10% OFF WITH COUPON CODE BEACH!
LIGHTING EXCLUDED. FREE SHIPPING ON ORDERS OVER $75!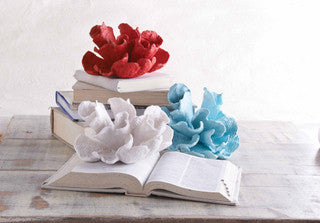 Red Faux Coral
$ 39.99
Pop a little red in your seaside space!
This decorative faux coral beach decor accent piece is sculpted and molded to resemble real coral.
Measures approximately 8" x 8" x 5 1/2".