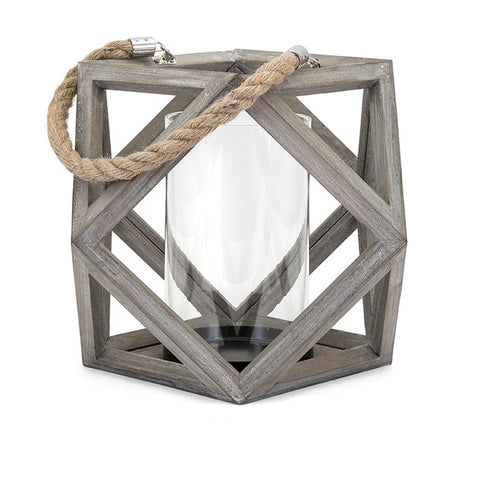 Ares Large Wooden Lantern
$ 59.99
Rustic chic by the sea!
The Ares large wooden lantern features a gray distressed finish.  The geometrically-inspired lantern has a rope handle and glass hurricane insert.
Measures 19 1/2" in height, 13" in width and 13" in depth.
Please allow up to two weeks for delivery, if not in stock.