READY. SET. SHOP. 10% OFF WITH COUPON CODE BEACH!
LIGHTING EXCLUDED. FREE SHIPPING ON ORDERS OVER $75!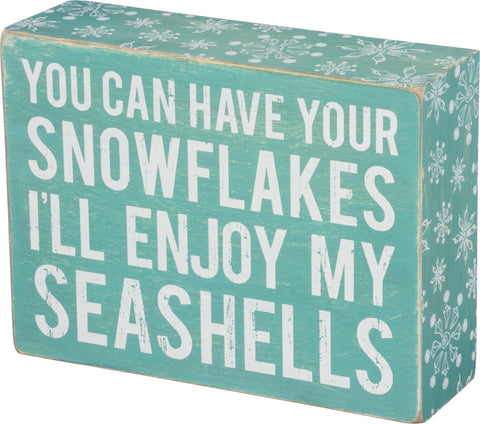 Holiday Sign Snowflakes
$ 9.99

$ 7.99

"You can have your snowflakes.  I'll enjoy my seashells".

Welcome to a warm-weather winter!  Know anyone who could use this  rustic 6" x 4 1/2" box sign?