READY. SET. SHOP. 10% OFF WITH COUPON CODE BEACH!
LIGHTING EXCLUDED. FREE SHIPPING ON ORDERS OVER $75!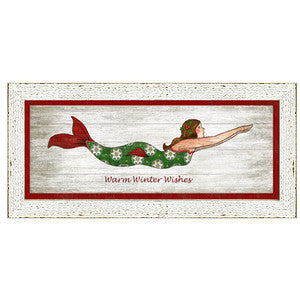 Holiday Mermaid Giclee Framed Art
$ 59.99

$ 39.99

Just in time to spread some Holiday cheer!

This beach decor giclee mermaid print is encased in glass.

The frame is hand distressed barnwood filled with texture and character.

Measures 11" x 23".