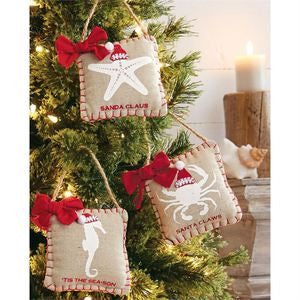 Santa Hat Sea Ornament Set
$ 12.99

$ 9.99

Fill your seaside tree with this Santa Hat Sea Ornament collection!

The linen pillow hangers feature fed blanket stitching and bow details.  Printed sea creatures all have Santa hat appliques.

Measures 4" x 4".  Set of three includes:  starfish, crab and seahorse.