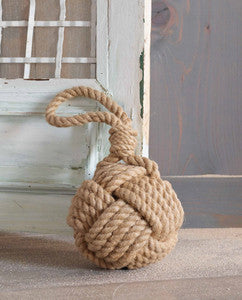 Rope Door Stop
$ 29.99
This product is unavailable
Love this nautical tradition.
This exaggerated "monkey fist" knot of woven jute is weighted to create the perfect door stop, bookend or shelf decoration.
How many uses can you come up with?
Measures approximately 8" round and 8" in height.  Add the rope handle, and it extends to about 16".