READY. SET. SHOP. 10% OFF WITH COUPON CODE BEACH!
LIGHTING EXCLUDED. FREE SHIPPING ON ORDERS OVER $75!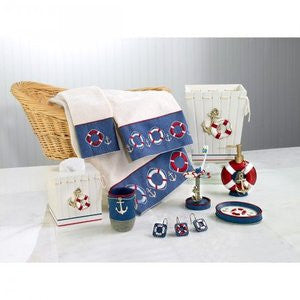 Life Preserver Shower Hooks
$ 17.99
This product is unavailable
Icons of the beach for your coastal bath. 
A set of classic life preserver shower hooks for your seaside bath.
All other items are unavailable.