READY. SET. SHOP. 10% OFF WITH COUPON CODE BEACH!
LIGHTING EXCLUDED. FREE SHIPPING ON ORDERS OVER $75!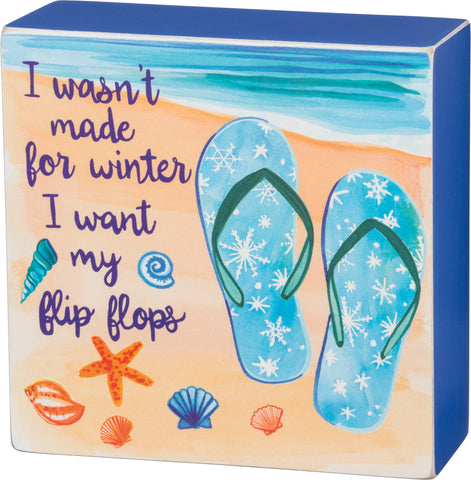 Holiday Sign Flip Flop Winter Box Sign
$ 9.99

$ 7.99

This product is unavailable

"I wasn't made for winter, I want my flip flops".

Sign us up for this one!  5" colorful box sign can sit anywhere you need a reminder of summer.