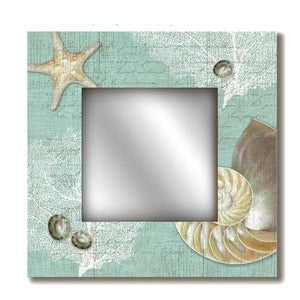 Nautilus Coastal Decor Mirror
$ 79.99
We love shells and want them everywhere!
This fabulous image is printed onto distressed wood slats and a mirror is inserted into the back.
The wood panels are made from tongue and groove slats of hemlock, fir or adler.  By printing over the natural wood characteristics each panel gains interest.  No two will be the same.
Measures 16" x 16".  Mirror is a 8" square.
Perfect for any space,
Will ship directly from the manufacturer within 3-4 weeks.