READY. SET. SHOP. 10% OFF WITH COUPON CODE BEACH!
LIGHTING EXCLUDED. FREE SHIPPING ON ORDERS OVER $75!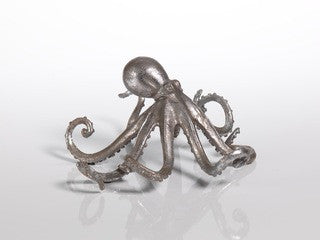 Octopus Sculpture
$ 59.99
This product is unavailable
The octopus is showing up everywhere these days!  And we love it!
This whimsical octopus measures 9 1/2" x8 3/4" x 4 1/2".
Ready to display on your favorite spot!