READY. SET. SHOP. 10% OFF WITH COUPON CODE BEACH!
LIGHTING EXCLUDED. FREE SHIPPING ON ORDERS OVER $75!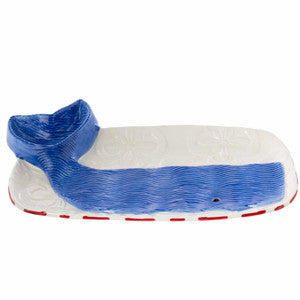 Whale Chip & Dip Platter
$ 37.99
Need help at the beach? We've got you covered!
This one-piece chip and dip platter features a clever dip bowl sculpted into the tail of this wavy-patterned whale.
Measures: 16" x 9" x 1 5/8".