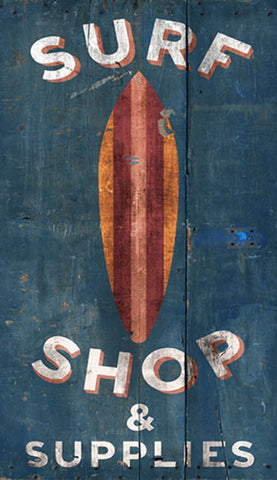 Surf Shop Wooden Artwork Print
$ 79.99
An iconic seaside sign! 
This Surf Shop & Supplies image is printed directly onto a distressed wood panel with knots and other imperfections.  Printing is done right over these images to give each wooden artwork print a vintage feel.
Available in 15" x 26" and 20" x 32".  Panel is 1" thick.
Will ship directly from the manufacturer within two weeks.