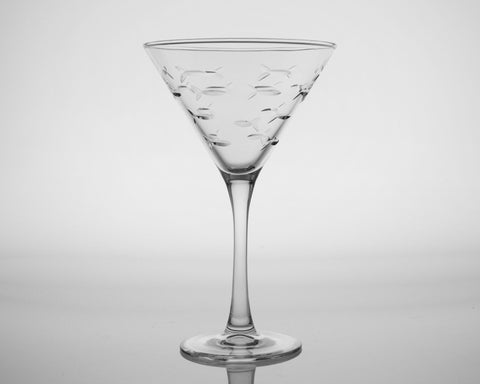 School of Fish Martini Boxed Set of 4
$ 55.99
A martini.  Shaken.  Not Stirred.  How do you enjoy yours?
Beautiful set of four engraved School of Fish Martini glasses in a simple kraft style natural box.  The perfect gift.
Did we mention the adorable fish swimming in the opposite direction of all the others?  We can relate to that.
Made in Pennsylvania.