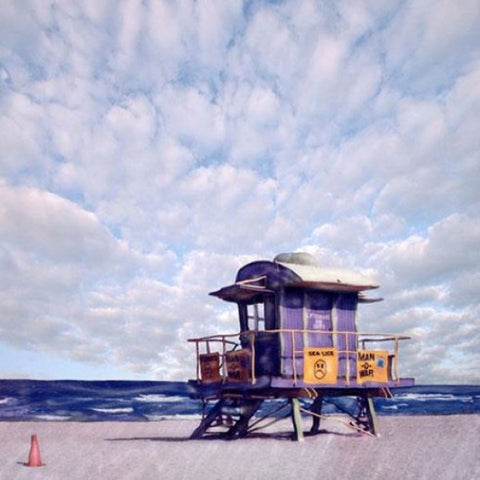 Purple Lifeguard Stand Wooden Artwork Print
$ 124.99
An iconic beach image.
Joe Gemignani's lifeguard stand image is printed directly onto a distressed wooden panel, complete with knots and other imperfections.  Printing is done right over these areas, adding character to give each wooden artwork print a vintage feel.
Measures 24" x 24".  Panel is 1" thick.
Will ship directly from the manufacturer within two weeks.