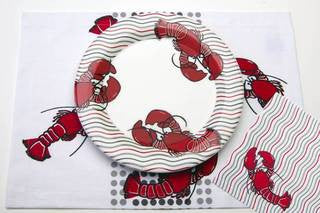 Lobster Wave Dinner Plate
$ 18.99
Love this original, fun design!
Red, gray and black waves decorate the rim of this 11" earthenware dinner plate with three lobsters.
We LOVE the one lobster climbing onto the plate with its tail still on the other side!
Dishwasher and microwave safe.
Price is per piece.
Catch more waves!  Also available in mugs, bowls and appetizer plates.