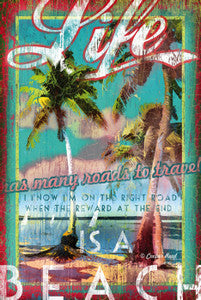 Life is a Beach Canvas
$ 99.99
Our sentiments exactly!!
"Life has many roads to travel . . . I know I am on the right road when the reward at the end is A BEACH".
This print on canvas coastal decor artwork measures 36" x 24" and is ready to grace your seaside walls.
The perfect gift for your favorite beach lover!
20% restocking fee.