READY. SET. SHOP. 10% OFF WITH COUPON CODE BEACH!
LIGHTING EXCLUDED. FREE SHIPPING ON ORDERS OVER $75!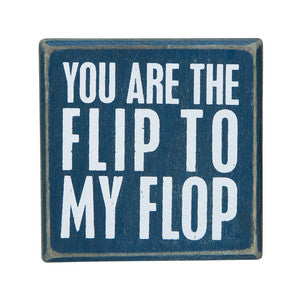 Flip to My Flop Petite Sign
$ 7.99
This perfectly petite coastal decor sign can fit anywhere.
"You are the Flip to my Flop" sign is done in a distressed finish and measures 6" square.