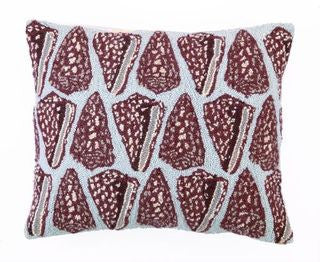 Seashells in the Ocean Hook Pillow Set of Two
$ 29.99
Set of two.
The subtle blue background of these 18" x 22" beach decor hook pillows highlight the brown and white shells hooked over the entire front surface of this wool and cotton throw pillow.
Substantially sized with a beige velvet backing and zipper for insert removal.
Simple coastal colors for your seaside space.