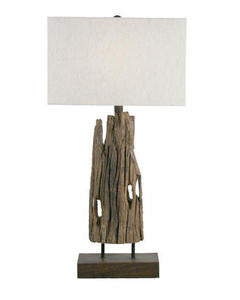 Driftwood Table Lamp
$ 279.99

$ 119.99

A stunning piece of reclaimed driftwood is the base of this classic beach decor lamp.

A naturally designed shade compliments the clean lines of this coastal statement.

This seaside lamp will measure 31" in height, 10" in length and 18" in width. The shade will measure 18x10x11.

Will accommodate a three-way bulb.