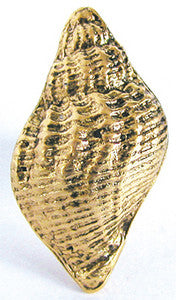 Seashell Beach Decor Cabinet Knob
$ 15.99
A delicate version of a traditional seashell, one of many different designs available from the Nautical Collection of beach decor cabinet hardware.
This seashell coastal cabinet knob measures 1 3/8" x 3/4" and would work well on a small cabinet door surface.
Available in different finishes to fit into your coastal style.
Please allow two weeks for delivery.