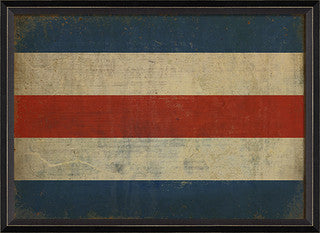 Nautical Flag C Print Artwork
$ 79.99
What would you spell?  The possibilities are endless!
This Nautical Flag Artwork Print is done here in the letter C, but available in the whole alphabet!
Encased in glass and highlighted with a distressed black frame.
Available in three different sizes to fit into your nautical style:
Large measures 18 5/8" x 25 5/8"
Medium measures 13 1/8" x 17 5/8"
Small measures 8 1/2" x 10"
Special order item.  Will ship directly from the manufacturer within 3-4 weeks.