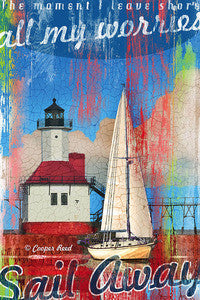 Sail Away Canvas
$ 99.99
"The moment I leave shore, all my worries SAIL AWAY"... many people can relate to the inscription on this coastal canvas artwork!
A print by Cooper Reed transferred onto a 24" x 36" canvas ready to transform your wall into a nautical space.  
All artwork will require a 20% restocking fee.