READY. SET. SHOP. 10% OFF WITH COUPON CODE BEACH!
LIGHTING EXCLUDED. FREE SHIPPING ON ORDERS OVER $75!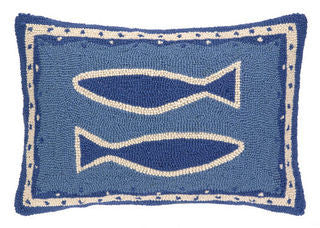 Two Blue Fish Hook Pillow
$ 52.99
Got Fish?
This simply designed hook pillow features two blue fish and a border highlight.
Measures 14" x 20", with back zipper.
Please allow up to two weeks for delivery, if not in stock.