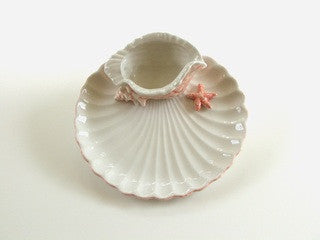 Conch Shell Chip & Dip Platter
$ 139.99
Yes, it's a beauty!
This Conch Shell Chip & Dip platter  measures approximately 12" round x 4" in height.
Highlighted with shades of coral, the conch shell is permanently fixed to the platter and embellished with a starfish.
Imported from Italy and made from the finest quality ceramic earthenware.  Hand-painted so please hand-wash.