READY. SET. SHOP. 10% OFF WITH COUPON CODE BEACH!
LIGHTING EXCLUDED. FREE SHIPPING ON ORDERS OVER $75!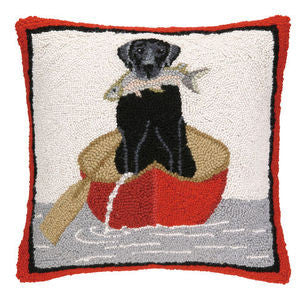 Rover Island Black Lab Fishing Hook Pillow
$ 39.99
Looking for a first mate for your next fishing trip?
This 18" square pillow features a neutral background and an intricately hooked scene featuring a black lab in a canoe holding a fish.