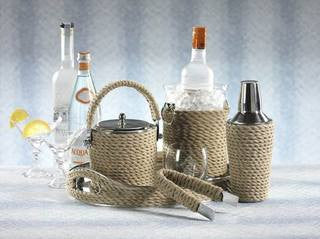 Seaside Wine Cooler
$ 144.99

$ 84.99

The impeccable style of designer Barclay Butera is evident in this beautiful Seaside barware entertaining collection.

Only available as a Seaside Wine Cooler.

We love the classic twist of these rope inspired coastal piece.

Available as a 6 1/2" x 8 1/2" Seaside Wine Cooler with glass insert.

All made with natural roping and polished nickel.

Perfect for your seaside abode.